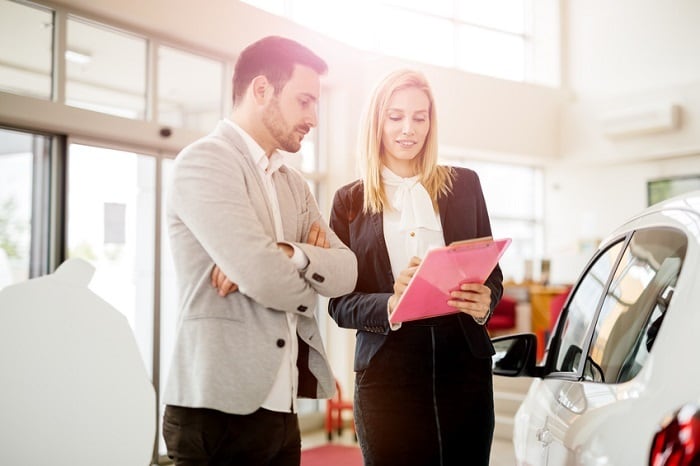 The automotive dealerships in the Lyon Waugh Auto Group are known first and foremost for providing some of the most reasonably-priced and diverse
luxury pre-owned cars in New England
, but we also like to think of ourselves as a great destination for those looking to land a career working with cars. There are a number of great jobs available at Lyon Waugh Auto Group dealerships, which can be viewed through our careers website.
While it is easy to think first and foremost that most of the available jobs at an auto dealership would be in sales, there are so many other paths a potential employee could take. For example, there almost always are great service technician positions open, which can include everything from basic technician work to more specialization in the arena of technology. We also have to hire adviser positions that require excellent customer service skills and oversight of departments.
Of course, this doesn't mean that sales jobs don't also open up. They do, and these sales advisor positions allow people to meet and greet potential clients, build relationships with those clients once they buy a car, negotiate and close sales, and follow up on leads. Selling cars can be an undeniably thrilling profession, and we have openings now at a handful of Lyon Waugh Auto Group dealerships for those sales positions.
If you would like to get a better sense of these career opportunities or even apply for one or more of them, head over to the
Lyon Waugh Auto Group Careers
website and have a look around. These dealerships may be known for selling new and
certified pre-owned Jaguar
, Land Rover, BMW, MINI, Porsche, Audi and Acura models, but we also do well by our employees. Perhaps you could soon be one of them!