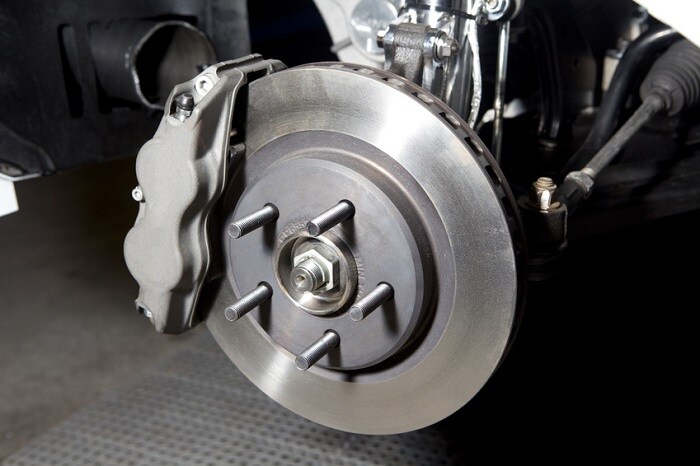 The roads between Boston, Peabody, and Nashua can seem like a video game. We brake for pedestrians, SUV drivers on their cell phones, stray cats, potholes, and dozens of other things over the course of a day. That's why Lyon-Waugh Auto Group is taking a safety brake — erm, break — to talk about National Brake Safety Awareness Month.
Your brakes are more than a pedal and a set of pads. There's a master cylinder, brake fluid, calipers, rotors, brake lines, and a whole lot more. Those
luxury car parts
naturally wear out over time, so it's important to have your brakes inspected annually.
Some of you may even come in more often. If your commute involves a lot of stop-and-go traffic, your brakes will wear faster than someone who's doing a lot of leisurely driving with minimal stops and starts. Failure to inspect and maintain and routine maintenance becomes an expensive repair instead.
And remember, that annual checkup is a guideline. Your brakes will often send signals — some more subtle than others — when something's wrong. Your brake fluid may be low, or could be a different color than usual. You may find your stopping distance is longer than it used to be, or that you have to brake harder than normal. Maybe your brakes grind, squeal, or feel like they're hesitating. If you notice these things, don't wait to visit one of our dealerships for
brake service
. Your safety depends on it.
Stopping distance depends on reaction time, the conditions in which you're driving (the road and the weather alike), and the condition your brakes are in. You can't do much about the roads or the weather when you step out the door. But you can and should take good care of your brakes. With the service specials and expedited service offered by Lyon-Waugh Auto Group, there's no excuse not to!