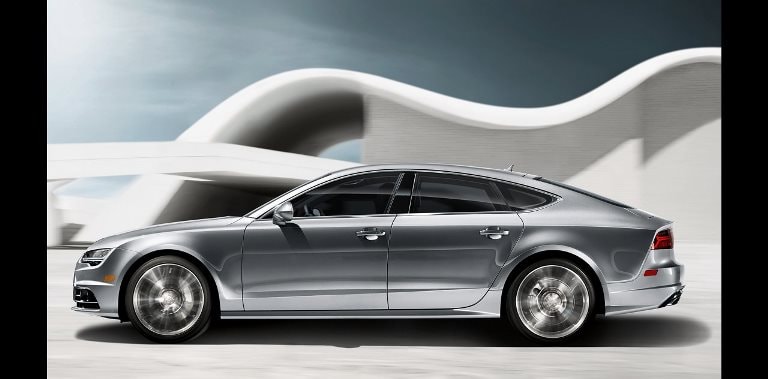 If you weren't aware, Lyon Waugh Auto Group dealerships typically deal with new and
luxury pre-owned cars in New England
, which means any time a high-end automaker releases a new or updated model, it's big news for the people in and around Nashua, NH that frequent our facilities. The North American International Auto Show in Detroit is always a great place to find those new or updated models, and we were especially thrilled to see the new second-generation 2019 Audi A7 Sportback makes it U.S. debut last month.
The original Audi A7 Sportback debuted all the way back in 2010, and its combination of coupe aesthetics, sedan size, and hatchback utility all combined to draw the immediate attention and curiosity of anybody that laid eyes on it. Now, though, it gets its first major upgrade, and we like what we see.
On the one hand, it doesn't appear radically different from the outside, but the LED headlights have been redesigned and offer some cool decorative features when locked or unlocked. Audi calls it a "digital light signature," and it really is a posh new feature on the car.
Inside, every material is of the highest quality, including a new infotainment design that now includes a haptic touchscreen control panel. It's spacious, comfortable and lavish, just as you'd expect from any new or
certified pre-owned Audi
vehicle.
While the next-gen Audi A7 already is on sale in Europe as a 2018 model year vehicle, its debut in Detroit suggested a U.S. arrival date sometime either in the late spring or early summer, which means our customers will be able to get their hands on it soon enough. One thing we can say is that these updates are a nice step forward for one of the most unique vehicles in the Audi stable.