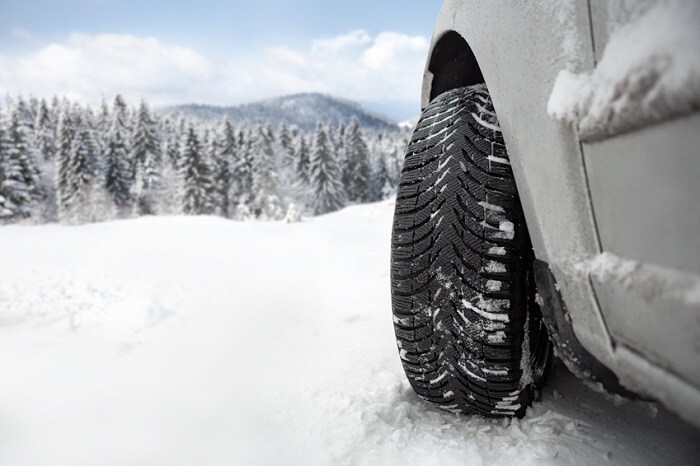 In case anybody had forgotten how brutal New England winters can be, the last couple of weeks have done more than enough to remind us, which means it is high time that Lyon Waugh Auto Group dealerships reminded customers about the essential survival tips should a vehicle stall, skid out, or refuse to start in subzero temperatures or snowy, icy conditions. Knowing that, the following are a few tips for surviving these brutal winters in and around Peabody, MA.
Pack a Winter Survival Kit
This may be the most important step in the process. Getting yourself out of trouble could be as easy as having jumper cables in your car, but if you do get stuck, keeping extra blankets, hats, gloves, and scarves around could be nice, as could road salt, as could a small snow shovel or even emergency road flares. Having the right stuff could mean everything in surviving an unforeseen circumstance.
Check Your Gas Tank
Winter is not the season to let a tank run to empty. Keeping at least half a tank of gas at all times ensures that if something does happen, you at least have enough fuel to keep the vehicle warm until help arrives.
Stay Put and Call 911
If you get into an accident caused by slippery conditions, stay in the vehicle and call 911 if possible. New and
pre-owned luxury cars
come equipped with great safety features, but leaving the vehicle exposes you to so much more danger. Stay in your vehicle and let the authorities make it safer to exit the vehicle and find safety.
Doing all of these things will make sure you can hang in there until help arrives. You probably are not going to be comfortable throughout this process, but being comfortable is not the goal; surviving is. Stay safe and warm this winter driving season, and if the worst does occur to you and your new or
pre-owned Jaguar
vehicle, make sure you are prepared for it!