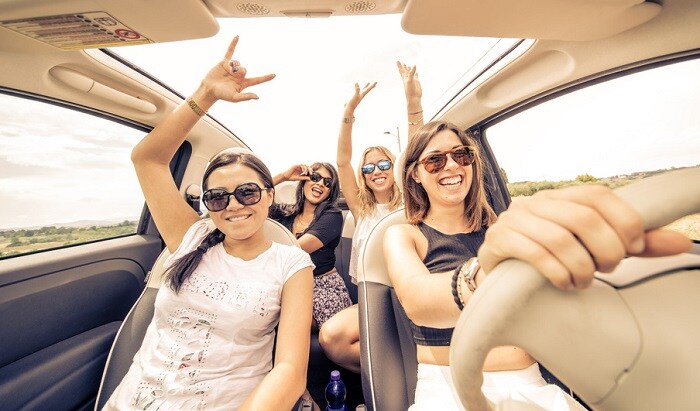 The autumn is shaping up to be interesting. The Red Sox are playoff-bound, the Patriots will be taking to the field soon, and the Bruins will be back on home ice before long. Besides the office football pool, it's time for another tradition: tailgating!
Luxury cars in New England
are great for pre-gaming, and Lyon-Waugh Auto Group has your essential tips for tailgate safety.
Pay Attention to Food Safety:
Stuff your cooler with food, drinks, and plenty of ice. If it's partially empty, it won't stay cool quite as well. Anything with mayonnaise — including cole slaw, potato salad, and your sandwiches — is especially important to keep cool, but so are raw meats like beef and chicken. If you're making hot foods ahead of time, make sure they stay at or around 140 degrees, using an insulated bag to transport. Food that isn't
stored at the right temperature
can make you sick, and you don't want to miss the big plays because you had to dash for the bathroom.
Watch Your Distance: Grilling before the game can be fun, but high heat and your gas tank don't mix. Go easy on the lighter fluid, and keep a minimum of six feet between the grill and your vehicle.
Drink Responsibly: Few things go with grilled dogs and sausages like an ice-cold beer. Go on and indulge, but make sure you've got a designated driver so everyone gets home safely!
Keep it Clean: Carry a trash bag with you so you're not littering once the festivities are over. If you're using a charcoal grill or hibachi, douse the embers with water so you don't risk a fire; let the grill cool if you're using gas or charcoal. We don't want to hear about any car fires!
You don't need an actual tail gate to tailgate. A new or certified pre-owned MINI car, a
pre-owned Audi SUV
, or any other luxury car from Lyon-Waugh Auto Group means you can "dine out" in style and comfort, so stop by today!