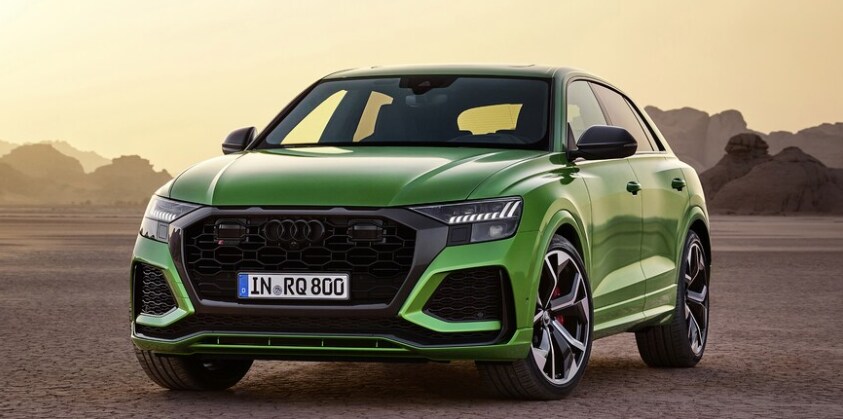 We're always excited to welcome new models here at Lyon-Waugh Auto Group, and one automaker that's really pulling out all the stops for the 2020 model year is the Audi brand. Its engineers and are hard at work designing innovative vehicles that have a lot to offer drivers here in New England, and there are two new Audi models in particular that we're really looking forward to. One's a high-performance SUV and the other is an exciting new green car.
One of the upcoming models that should catch your eye is the 2020 Audi e-tron Sportback. This all-electric model is the follow up to the original Audi e-tron® SUV and will keep what drivers love about that model while offering a longer range and a stylish, coupe-like body. It will also have a total output of over 400 horsepower and up to 490 lb-ft of torque in its Sport driving mode. Of course, it will also come loaded with tech like the Audi Virtual Cockpit, smartphone integration, a Wi-Fi hotspot, and driver assistance systems when it arrives early next year.
Another Audi model to look out for is the 2020 Audi RS Q8. What if we told you that you didn't have to choose between a high-performance vehicle and an SUV? This new Audi model combines both options and gives you the best of both worlds. This spacious SUV has a total output of 591 horsepower and 590 lb-ft of torque, giving it a top speed of 155 miles per hour and the ability to go from zero to sixty in less than four seconds. It arrives early next year and we can't wait to see what else the Audi RS line has in store for us.
It's clear that the Audi lineup has something for everyone. So talk to our Audi dealers today and see how easy it can be to find the new car, crossover, or SUV of your dreams at our dealerships. We look forward to helping you find the perfect vehicle, whether it's out right now or coming soon!