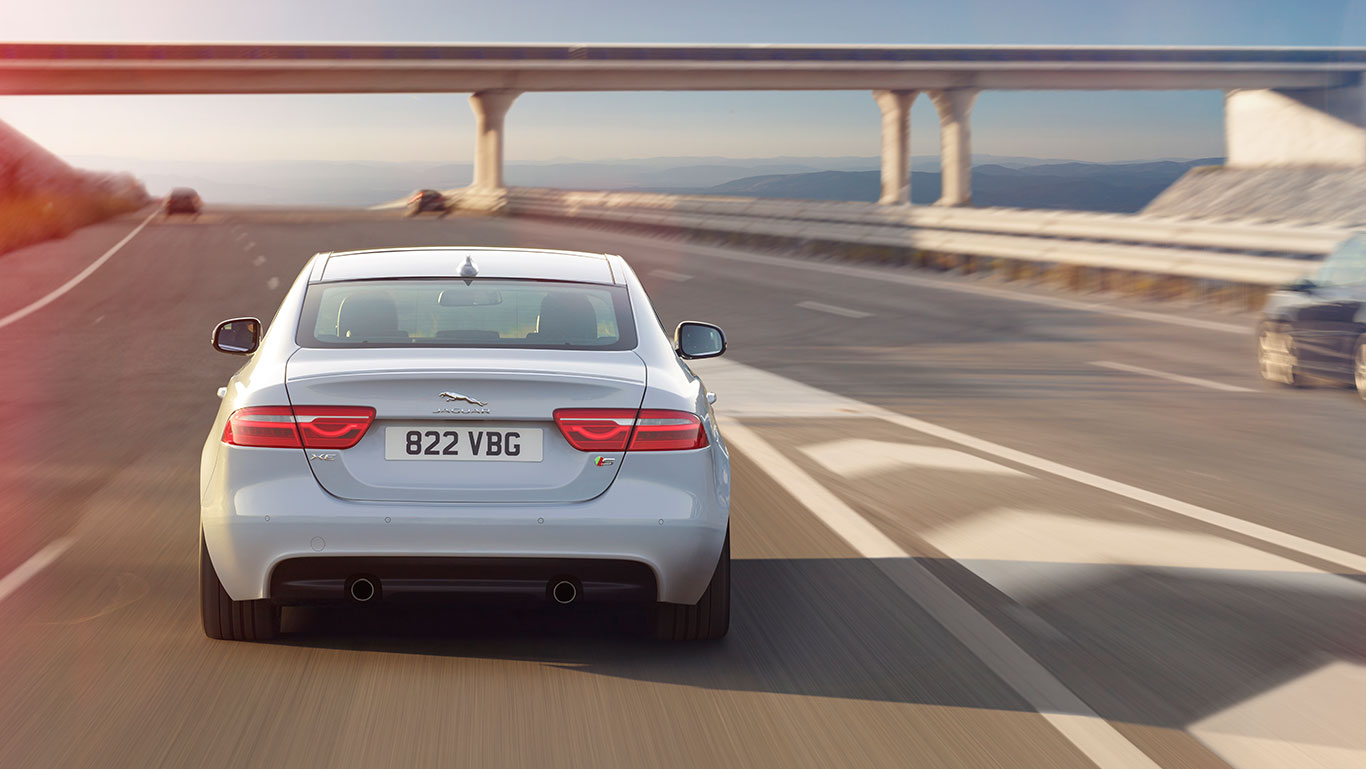 Here at Lyon-Waugh Auto Group, we're always on the lookout for news about our favorite luxury models. We're your source for luxury cars in New England, so we have to know our stuff about upcoming new and redesigned vehicles. One model that recently caught our eye was the 2019 Jaguar XE, a stylish sedan that was recently spotted under some camo on a test track.
This 2019 Jaguar XE wasn't the first prototype spotted out in the world, but it gave us a few more details about this updated model. It's obvious that the headlights have been redesigned with a sharper edge. New bumpers and taillight graphics also seem to be a part of the package. This was already a rather aggressive sedan, but it looks like it could take an even more aggressive stance in 2019. It could be the Jaguar brand's way of differentiating it in a crowded luxury sedan market.
Inside you can expect the new Jaguar XE to pack in more technology and advanced safety features than before. Interior updates could also include the use of better, more high-end materials. Since in-car technology becomes more integral to the modern driving experience, expect to find some useful driver assistance systems and maybe even some features you haven't seen before.
The 2019 Jaguar XE could also end up becoming one of the more fuel-efficient sport sedans around. It may be one of the first Jaguar models with a mild-hybrid powertrain, complete with a small lithium-ion battery and an efficient Ingenium engine. We can't wait to see this model make its official debut later this year.
So if you're in the market for a luxury sedan like the Jaguar XE, visit one of our dealerships today. Our Jaguar dealers make it easy to find the perfect car, one that suits your budget while offering the features that you need. We look forward to meeting you!