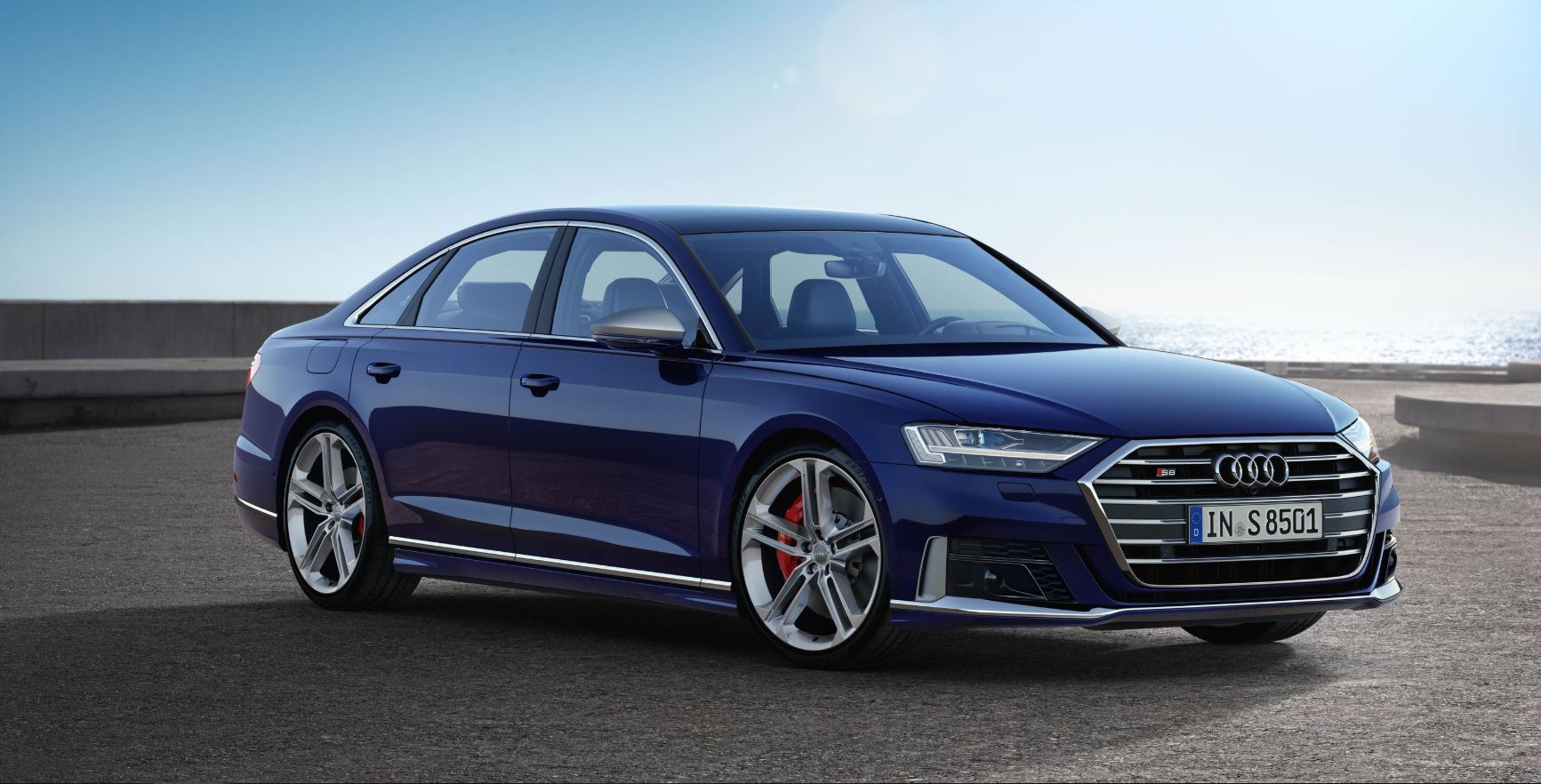 It seems like we're welcoming more 2020 models every day here at Lyon-Waugh Auto Group, and now we have one more luxury car to get excited about. The 2020 Audi S8 just made its official debut! If you're looking for incredible performance in a stylish package, this is one new vehicle that you'll want to pay attention to.
This new Audi car will be powered by a potent 4.0-liter twin-turbo V8 engine that produces 571 horsepower and 590 lb-ft of torque. That's sure to liven up your daily commute. The 2020 Audi S8 also gets a 48-volt mild-hybrid system that improves fuel economy, although that's probably not your main priority if you're buying a sporty sedan like this one! Still, it's a nice addition to an already capable vehicle.
The 2020 Audi S8 will also offer a comfortable ride thanks to a unique suspension that can lift or push down each wheel independently, adapting to even the roughest terrain. This model even uses forward-facing cameras to look for potholes and adjust the suspension pre-emptively, ensuring a smoother ride. You can even trigger a new "Comfort+" mode that helps you deal with the effects of acceleration. The new Audi S8 has lost a little bit of weight for 2020, 21.2 pounds to be exact, and now offers carbon ceramic brakes as an option. If you're serious about performance, this new Audi model has you covered.
Whether you're looking for the height of luxury or a sporty car that's fun to drive, we have what you're searching for. Talk to our Audi dealers in New England and see how easy it is to find the luxury car you've been dreaming of today. We're ready to answer any questions you have!