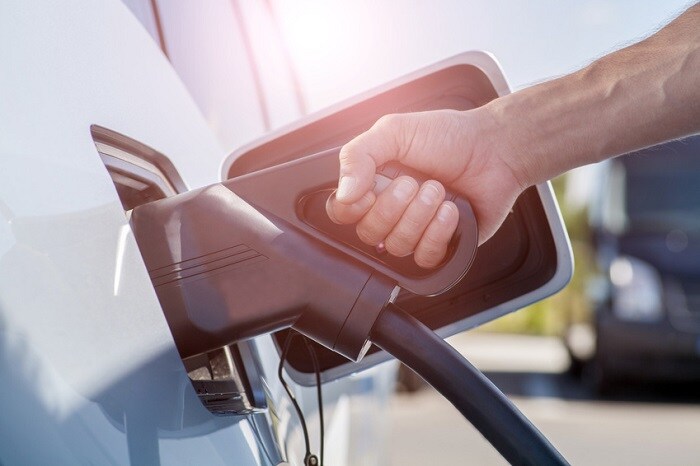 Here at Lyon-Waugh Auto Group, we've noticed that green cars are getting more popular lately. If you want to lower your carbon footprint, we have good news. You don't have to sacrifice luxury or a fun driving experience for green tech. One upcoming model that shows that is the 2020 MINI Cooper SE. This new MINI car will offer everything you love about the current MINI lineup along with a potent green powertrain.
The 2020 MINI Cooper SE is slated to arrive in March 2020. It will cost $30,750, but with tax credits and other offers, you could see that price come down significantly. This all-electric model will have an output of 181 horsepower and 199 lb-ft of torque, enabling it to go from zero to sixty in less than seven seconds. So far, estimates of the total driving range vary, from 146 to 168 miles of travel on a single charge. We do know that the 2020 MINI Cooper SE will be able to charge fully in just four hours and that fast charging tech will get it from zero to eighty percent in a mere thirty-five minutes.
Otherwise, the 2020 MINI Cooper SE offers many features that will be familiar to you if you've already taken a spin in a MINI vehicle. You get Bluetooth® and Apple CarPlay™ so you can safely make hands-free phone calls or access mobile apps on the go. You also get safety features like the MINI Active Driving Assistant, which includes Forward Collision Warning. This electric MINI car is shaping up nicely and we can't wait to see it for ourselves this spring.
So whether you're looking for the latest green tech, luxury features, or an amazing driving experience, we have you covered at our MINI dealership serving Boston. Talk to our MINI dealers today and see how easy it can be to find a car that matches your exact criteria. We look forward to seeing you!