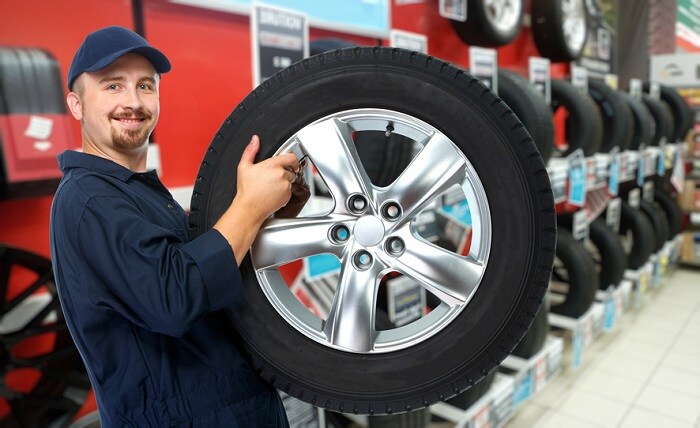 At Lyon-Waugh Auto Group, we know that drivers who buy one of our luxury cars want to take good care of it. A new car is a big investment, and that's why we employ skilled mechanics that can help you keep your car in top shape. We have multiple locations here in New England, so if you're looking for a quality Audi service center, we can assist you with all kinds of car maintenance. That includes tire service.
Your tires are one of the most important parts of your vehicle. They don't just keep you safer on the road by offering the traction that you need. They also help your car deliver a better driving experience, improving handling and making for a smoother ride. If you don't take good care of them you're going to run into some problems.
Our mechanics can check your tires for damage and make repairs. We'll make sure that your tires are wearing down evenly because this helps them last longer. If they are suffering uneven wear and tear we can fix that. We'll make sure that your tires are inflated evenly or we'll give you a wheel alignment that can make your drive far more comfortable while keeping your tires in top shape. When you finally need new tires we'll help you find them, but in the meantime, we're committed to helping you get the most out of your luxury car and its tires.
So if you need a service center that uses official Jaguar parts and other genuine components, we can help. Check out our website for a list of locations and make sure that your luxury vehicle is in good hands when you need tire service. Our skilled mechanics look forward to helping you!