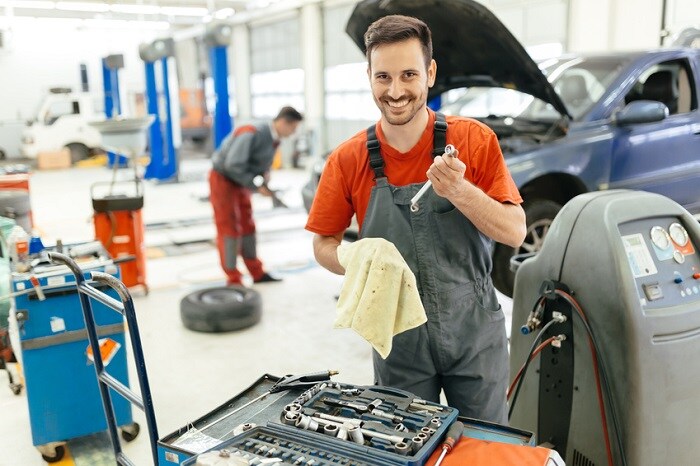 Once you've purchased a luxury car, you need to find a dependable mechanic. Routine maintenance can save you money and helps your vehicle last longer, but how do you find a reliable shop? The answer is actually quite simple. Just go right back to the New England dealership where you bought it! At Lyon-Waugh Auto Group, many of our dealerships also function as fully-equipped luxury car service centers. If you want to ensure that your vehicle is in good hands, our service centers should be your first stop.
Why LWAG Service Centers
Our service centers are staffed by knowledgeable experts that know your vehicle inside and out. They use only OEM parts when making repairs as well. If you bring your 2020 Audi A8 to our service center, you know that the replacement parts inside of it are official Audi parts. They'll offer more reliable performance and you won't end up back at the mechanic sooner than you would with aftermarket parts.
Another reason to choose Lyon-Waugh Auto Group is that we aren't just one service center. We have a wide network of service centers located throughout New England. If you encounter a problem during a road trip, you can probably find one of our dependable facilities nearby!
Finally, we know that car repairs can get expensive. That's why we offer repair financing. If you qualify, you can pay off your repairs over time. We'll get your luxury car back into top shape without wrecking your budget.
If you're a luxury car driver in Massachusetts or New Hampshire, the skilled mechanics at our service center are ready to help you. Whether you just require some routine maintenance or you've been in an accident, we're here to handle all of your automotive needs!