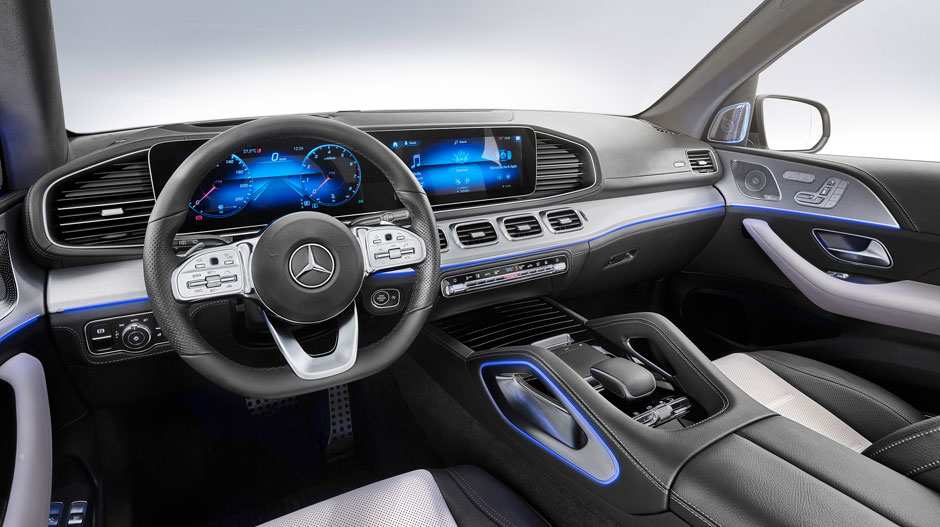 The 2021 model year is officially here at Lyon-Waugh Auto Group, and that means the introduction of brand new vehicles that are sure to impress you with their advanced features and luxurious driving experiences. One model that recently caught our eye is the 2021 Mercedes-Benz AMG® GLE, which offers two high-performance SUV options to choose from.
The 2021 Mercedes-Benz AMG® GLE 53 4MATIC® SUV
The 2021 Mercedes-Benz AMG® GLE 53 4MATIC® SUV offers a potent powertrain and a thrilling driving experience, but what really impressed us was its vast list of safety and technology features. Many safety features come standard, showing that this new Mercedes-Benz model isn't just about high horsepower. Tech like Blind Spot Assist and ATTENTION ASSIST, which can tell when a driver is drowsy or distracted, shows that this can make for a good family car as well.
This model also offers the new MBUX infotainment system, which makes it easy to access the tech features you need with voice commands and a responsive 12.3-inch touchscreen. Heated front seats and convenient cargo features, like a power liftgate, are standard as well. There are also a variety of other features that can be added to this capable luxury SUV, ranging from safety technology like Active Lane Keeping Assist to cosmetic updates like new red seatbelts. You can even opt for heated and cooled front cupholders.
The 2021 Mercedes-Benz AMG® GLE 63 S 4MATIC® SUV
This model differs from the previous one in a few key ways. The 2021 Mercedes-Benz AMG® GLE 63 S 4MATIC® SUV boosts the power output from 429 horsepower and 384 lb-ft of torque to an astounding 603 horsepower and 627 lb-ft of torque. It also seats five people, lacking the third row option offered by the 2021 Mercedes-Benz AMG® GLE 53 4MATIC® SUV. Otherwise, it's feature list is quite similar. It comes standard with PRE SAFE®, smartphone integration features, and more, while giving drivers the option to add a variety of features. Whether you want ventilated seats or a futuristic heads-up display, this luxury performance SUV delivers.
Don't just take our word about these incredible Mercedes-Benz models though. Visit our luxury car dealership in Burlington, MA to see them for yourself!