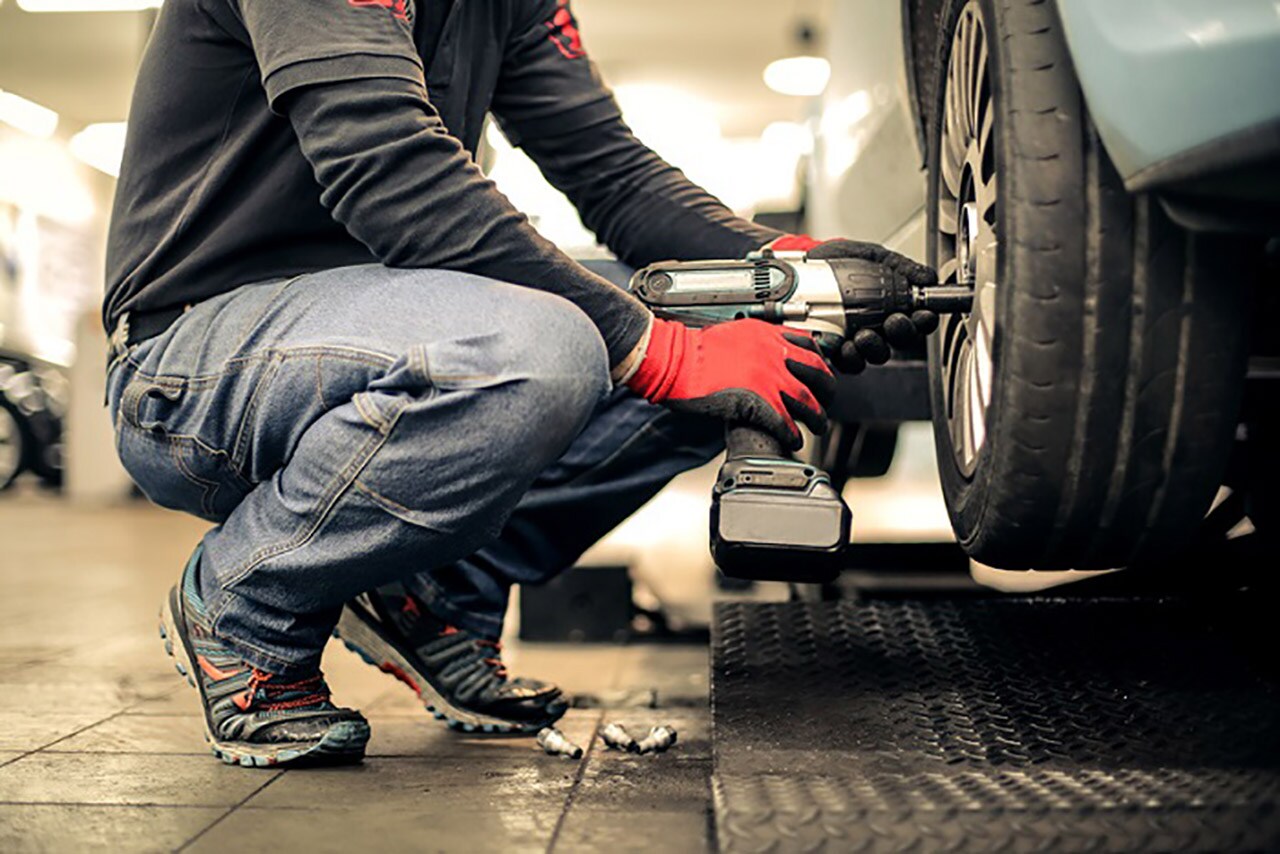 It seems like a rite of passage for every driver to experience a flat tire. So, luckily, you're not on your own. By trusting a car service center within Lyon-Waugh Auto Group, you can rest assured that your car will be in great hands. One way our team of certified technicians will help you out is by determining if your tire needs to be plugged or replaced.
Should My Car's Tires be Plugged or Replaced?
If one of your car's tires gets punctured by debris on the road and ends up getting deflated, one of the first things your technician will assess is whether your needs to be replaced or if it can be fixed.
When to Plug Tires: Generally speaking, the closer the puncture is to the center of the tire, the better a plug will perform. If the hole is close to the wall of the tire, plugging won't be an option. If your tire can be fixed, only a plug and patch treatment will allow you to safely drive for a while. Ultimately, the plug is supposed to be a temporary solution.
When to Replace Tires: If your tire simply wore out and became flat or more vulnerable to being punctured, then it's time to swap out that tire for a new one and consider changing each of your tires.
Our Service Center
After making your way to one of our New England luxury car dealership locations, our team will be able to make a quick assessment of whether or not your tire can be fixed. If we can fix it, we'll let you know how long you can expect the plug and patch to hold up. Either way, when it comes time for new tires, you can find the perfect tires for your vehicle at our luxury car tire center.
Contact our service center today to learn more!