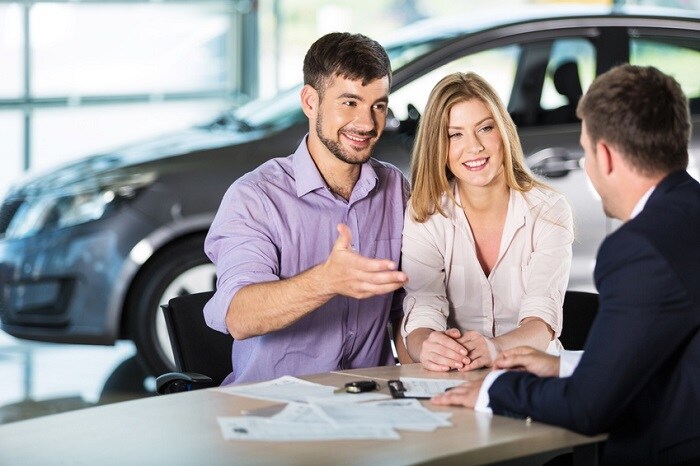 Like the luxury cars we carry, Lyon-Waugh Auto Group is more than the sum of our parts. We celebrate the human element, whether it's a gorgeous design or the hard work of our service technicians, and that's what sets our eight dealerships in New Hampshire and Massachusetts apart from all others. We've addressed a few of our customers' most frequently-asked questions below. If you don't see your question answered, contact our luxury car dealerships near Boston today. 
Our Luxury Cars
Q: Which brands do your dealerships carry?
A: The dealerships of Lyon-Waugh Auto Group carry the latest new luxury vehicles from the Acura, Audi, BMW, Jaguar, Land Rover, MINI, and Porsche brands. Each dealership also offers certified pre-owned luxury vehicles from their respective brands. What's more, their pre-owned inventory will contain many cars, SUVs, and even trucks from a number of other makes and models.
Q: Pre-owned, certified pre-owned… you say "tomato," I say "tomato." What's the difference?
A: A pre-owned car is anything owned and driven by anyone before you got behind the driver's seat. On the other hand, a certified pre-owned luxury car has to meet certain requirements for age, mileage, and condition, all verified by a multi-point inspection. Each OEM's CPO program is slightly different, so be sure to speak to your dealer about specifics. Generally speaking, however, these are much better than a run-of-the-mill "used car."
Luxury Car Maintenance & Parts
Q: I know I need to maintain my car, but I'm not sure when. Where do I start?
A: Go to your glovebox (or that one drawer in the kitchen with all the pens, birthday candles, takeout menus, and rubber bands - everything ends up there eventually). Find your owner's manual. It will have your model's recommended service intervals. If you've lost the manual, or if you have any service-related questions, consult your dealer's service department, then schedule car maintenance accordingly.
Luxury Car Finance
Q: Can I really afford the car I want?
A: We're under no illusions. Cars don't come cheap, and that goes double when you're dealing with quality. However, there are many things that can bring a new car well within reach. Value your trade in, which will lower your down-payment. Talk to your dealer to decide whether a lease or ownership will give you better options. Pay attention to each dealer's specials and manufacturer incentives. And remember that each dealership works with auto financing companies and local lenders alike to get you the best rates for your credit situation.
General Dealership Questions
Q: Do you have a dealership near me?  
A: If you're looking for luxury cars in New England, there's a Lyon-Waugh dealership near you. We maintain locations in Peabody, MA, as well as Nashua and Bedford, NH.
Q: Why should I choose a Lyon-Waugh Auto Group dealership?
A: We'd love to be remembered for our new and pre-owned luxury car inventory, but that's of secondary importance. What matters most is people. Our people, certainly, but also the people we serve and have served over the years. That's why Lyon-Waugh gives back, and why you can shop our dealerships with confidence. We've never forgotten the reason we're here: it all begins and ends with you.