When you want to drive luxury cars in New England, you need to turn to the experts that have the answers to your automotive questions. At Lyon-Waugh Auto Group, we aren't just a great place to find new and pre-owned luxury cars, we are here to help you thrive throughout your car ownership. Our car service center near Boston, MA, offers expert maintenance and repairs to get your car working at its highest level, and to make sure you pass your necessary car inspections.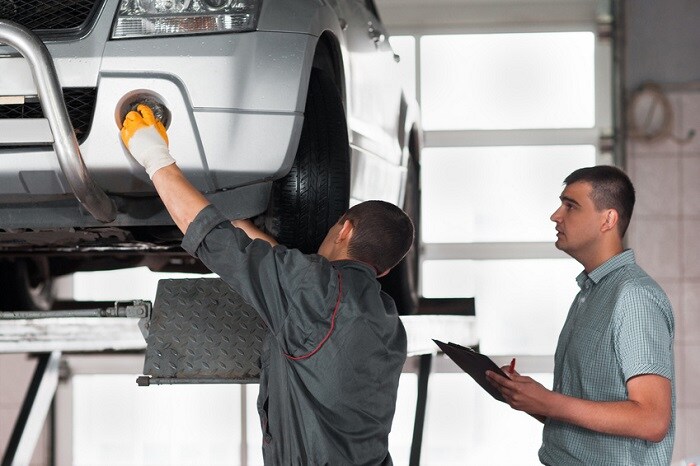 What is a Vehicle Inspection?
For both Massachusetts and New Hampshire, state laws require that every vehicle pass an annual emissions and safety inspection. In Massachusetts, the safety and emissions inspections are conducted simultaneously, checking to see if the crucial safety systems in your car, such as your brakes, adhere to state mandates. These inspections are done to ensure that your car isn't excessively contributing to air pollution and to keep everyone safe on the road. This process is also conducted in New Hampshire as a comprehensive test. In Massachusetts, cars made in 2002 or later with onboard diagnostic systems must pass the emissions test, while cars less than 20 years old need to pass this same test.
These tests are conducted at certified inspection locations, but at our New England car service center, we can make sure your car is ready to pass.
Our Service Center
Our certified technicians are ready to get your car in excellent condition to make sure that it is driving as smoothly as possible and to make sure you pass the mandatory state inspections. If there are issues with your engine, your car's efficiency will be affected, possibly keeping you from passing the emissions portion of the inspection. By getting an oil change, making sure your fluids are topped off, and checking to see that all hoses and belts are intact, we can make sure that there is nothing that will keep you from passing.
We will also check your lights, brakes, suspension, and tires to make sure your car is as safe as possible, giving you peace of mind on the road while making it certain that you'll pass your state inspections with flying colors.

To keep your car in the perfect condition to keep driving like new for longer, equipped with authentic luxury car parts in Peabody, MA, and fully prepared for your annual inspection, head over to our luxury car dealership near Nashua, NH, today.