The question of whether to lease or buy is one that should be considered by every customer visiting Lyon-Waugh Auto Group. There are several variables involved, and pros/cons to both paths - so count on our nearby Mercedes-Benz dealers to help you decide which is best.
When You Should Buy
Pre-owned and certified pre-owned (CPO) luxury vehicles are very popular with Lyon-Waugh customers. However, since you can't lease a pre-owned car, purchasing is the way to go. If you're interested in buying one of our luxury certified pre-owned cars near Peabody, MA, you'll have a great opportunity to pay the car off, drive for a long time without a car payment, and build equity until the day you decide to sell.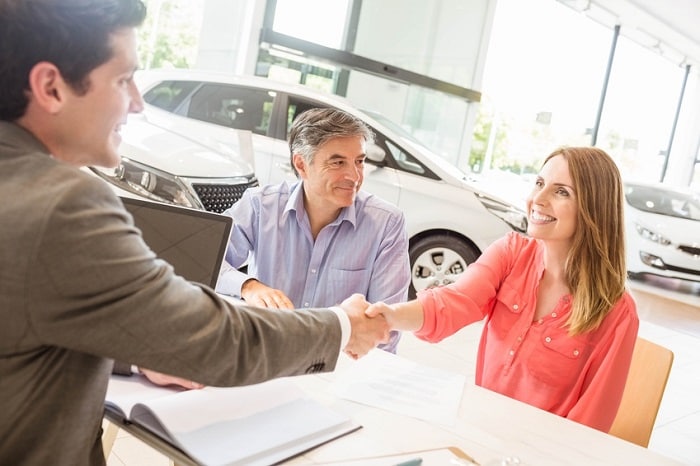 Regarding equity, in the long run there's more value in purchasing a car than in leasing one, whether you buy a brand-new car or a pre-owned model. You can't sell a leased car, but the equity derived from a purchased car can be leveraged when you decide to visit our local Audi dealers at 170 Main Dunstable Rd in Nashua, NH and trade-in your vehicle for a new model.
Reasons to buy, at a glance:
Want a pre-owned/CPO vehicle
Drive without a car payment
Build equity before trading in the car
Better value in the long run
When You Should Lease
Leasing a vehicle through our BMW finance center serving Boston, MA is popular with customers who want to drive a nice car for less money. This is an especially nice solution for business people who spend a lot of time in their car, because the vehicle can serve as a tax write-off. A second leasing upside is that because you'll drive the vehicle while it's still under warranty, you'll have significantly lower maintenance and repair costs than if you bought the car.
Another reason to lease is if you like the idea of driving a different automobile every few years. The typical car lease is three years long, which many lease fans find is the ideal amount of time to drive one car before moving on to something new.
Reasons to lease, at a glance:
Drive a nice car for less money
Own a different vehicle every few years
Lower maintenance/repair costs
Use car as a tax write-off
Talk With Us Today about Leasing vs. Buying
There's no wrong answer to the question of whether to lease or buy. Everything depends on budget, lifestyle, and personal opinion. Visit our Jaguar dealership serving New England and let's talk further about whether you're better of leasing or buying your next luxury automobile.