Lyon-Waugh Auto Group is your premiere Peabody, MA, dealership for luxury pre-owned cars. We offer an exceptional experience for each customer that visits our luxury car dealership near Boston and have selections of pre-owned Audi, pre-owned BMW, and pre-owned MINI vehicles, plus much more. You can expect to be taken care of well after you have bought a certified pre-owned luxury car from our New England luxury car dealerships, thanks to our wonderful team over at our service centers in Peabody.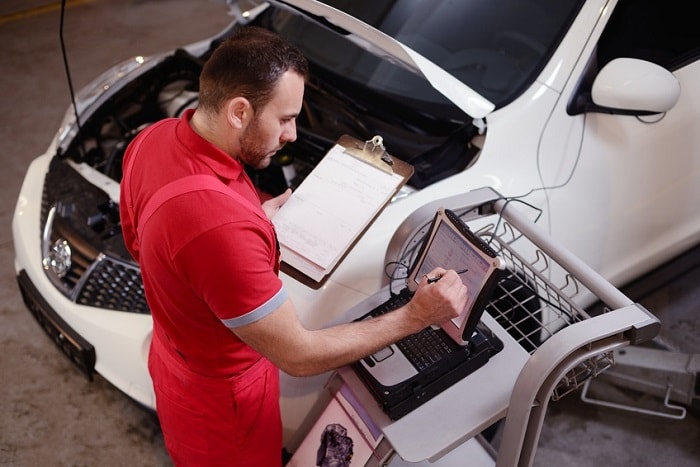 Why It's Important to Keep Up with Your Vehicle Maintenance
Each of our luxury car brands that we offer are built with exceptional quality. That being said, any vehicle will require regular maintenance to keep going strong out on the open road. The small upfront costs of getting your car serviced will be well worth it to lengthen the overall life of your car, helping you get the most out of your investment.
Routine maintenance also allows your car to perform at its best, meaning you get the full potential out of our vehicle. Getting your oil changed is a simple, quick, and relatively inexpensive service for your car, and it is one of the most important. Fresh oil allows all of the components of your car to work together smoothly without overheating and getting damaged. This should be done roughly every 3,000-5,000 miles. The tires on your car should also be rotated regularly to avoid needing a replacement prematurely. It also helps you avoid popping a tire, which keeps you safer on the road. You should bring in your luxury car over to our service center near Boston to rotate your tires every 6,000-8,000 miles in order to get the full life out of your tires.
Service Center
Our luxury car service centers near Nashua, NH, offer factory certified parts guaranteed to be the best quality for your vehicle. Our certified technicians offer quick, thorough, and knowledgeable service that will bring your car to prime form. Each center offers services such as oil changes, dent repairs, and tire rotations.
Don't hesitate to bring your luxury car to one of our luxury car dealership locations for regular service in order to get the most life out of your car, keep you safe on the road, and to maintain a premium driving experience. If you're looking to buy luxury cars in New England and keep them in the best condition, head over to Lyon-Waugh Auto Group.