For a luxury automobile to deliver optimum safety and performance, healthy brakes are key. When your brakes start to grind, squeal, or cause vibrations in the chassis, bring your vehicle to one of our certified repair shops serving Peabody, MA. Our expert service team will provide the brake maintenance and repair you need.
Basics of Brakes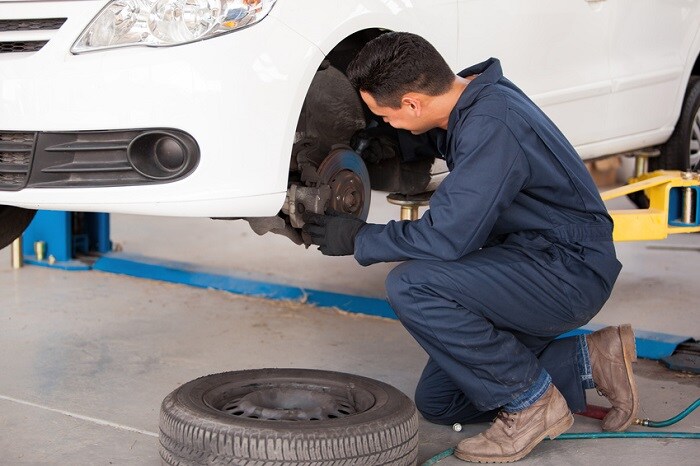 Most of the premium automobiles available at Lyon-Waugh Auto Group have brake pads for all four wheels. They're one component of a sophisticated system that includes a brake line and brake fluid, along with calipers, shoes, and pads.
When you press the brake pedal, the car's weight shifts forward. This puts more pressure on the front brakes, making their condition especially important. This is why disc brakes, which are stronger and more efficient, are deployed in a car's front while drum brakes equipped in the rear.
As your vehicle's brakes wear out, there will be telltale signs that will confirm the need to schedule a visit to one of our local repair shops. For example, if it takes repeated or harder presses of the brake pedal to slow your car, it's likely the brake pads are thinning. You may also hear squealing every time you press the brake pedal. The cause of this sound is a "wear indicator" attached to the brake pads. Not long after the squealing begins, the brakes will start grinding every time you slow the car. At this point, the brake pads are completely gone, and you should visit a dealer near you right away.