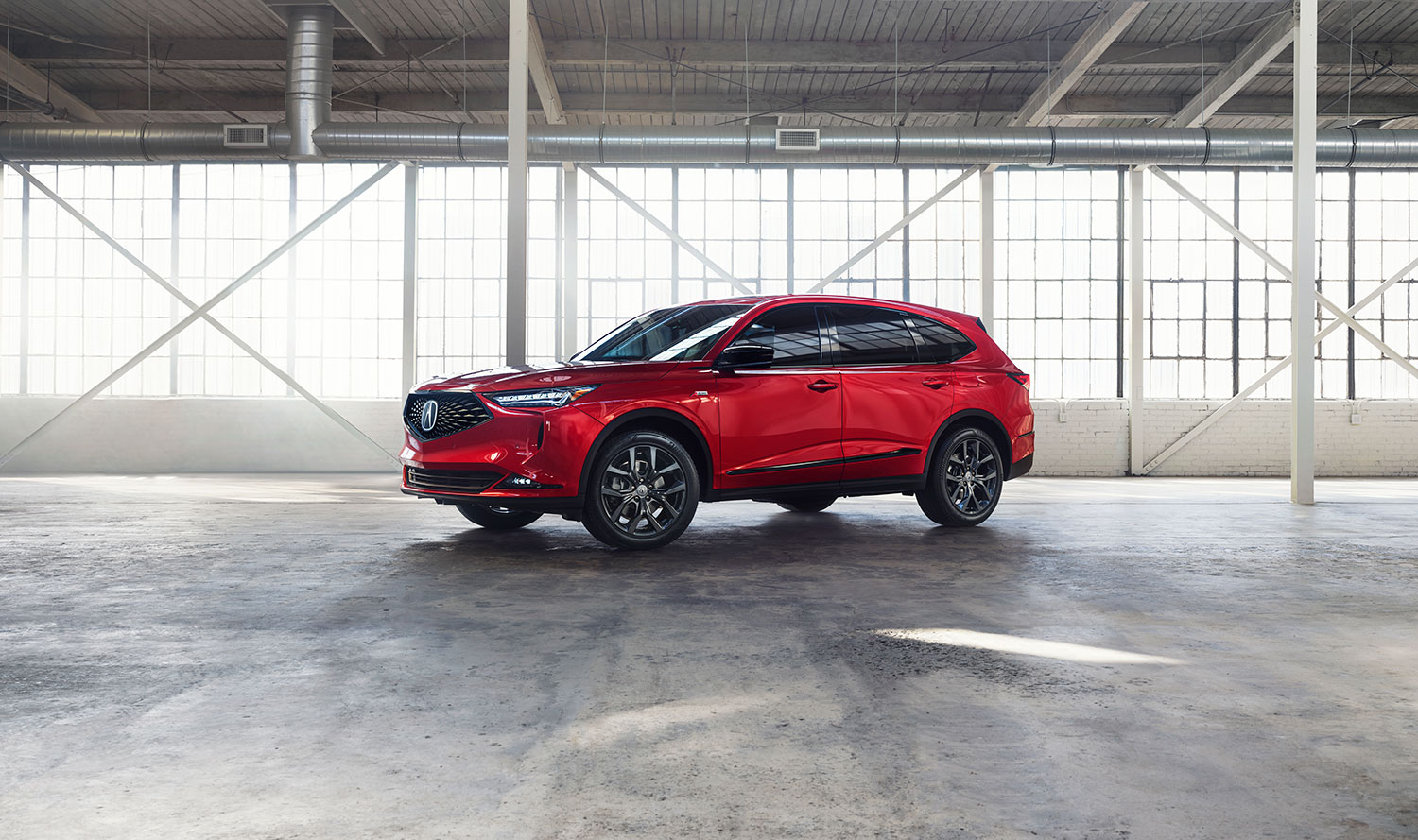 When you want to keep your Acura MDX safe and reliable, it's important to complete routine maintenance at Lyon-Waugh Auto Group. While there are lots of factors that can affect an ideal schedule for your vehicle, these are general service schedule guidelines to keep in mind.
Every 7,500 Miles
These maintenance tasks should be completed every 7,500 miles. These appointments will also include a thorough inspection of your vehicle to ensure everything is running smoothly.
Engine oil change

Wheel differential fluid change

Wheels and tire rotation
At 15,000 Miles
At your 15,000-mile intervals, we'll add a few additional tasks. Plus, it will include an even more meticulous inspection of your parts and systems.
Fluid level inspection

Parking brake inspection

Brake lines and hoses inspection

Brake inspection

Suspension inspection

Steering inspection

Exhaust system inspection

Drive belts inspection (and adjustment, if need be)

Drive axles inspection

Oil filter replacement
At 45,000 Miles
Automatic transmission fluid change

Cooling system hoses and connections inspection
At 60,000 Miles
Brake fluid flush and replacement

Cabin air filter replacement

Air filter replacement
At 105,000 Miles
Idle speed check

Valve clearance inspection

Spark plugs replacement

Timing belt replacement
Maintenance Minders™
As your mileage continues to climb, your vehicle could need additional maintenance completed or may start to need maintenance more often. Outside of these recommendations, it's also important to watch for your Maintenance Minders™. Your Acura MDX is equipped with this helpful tool, which monitors your driving style, and the road conditions you drive on. When it senses maintenance is due, a wrench icon will illuminate.
The trained and certified technicians at our Acura service center in Peabody, MA will make sure your Acura MDX gets the care it needs. Contact us today to schedule an appointment!