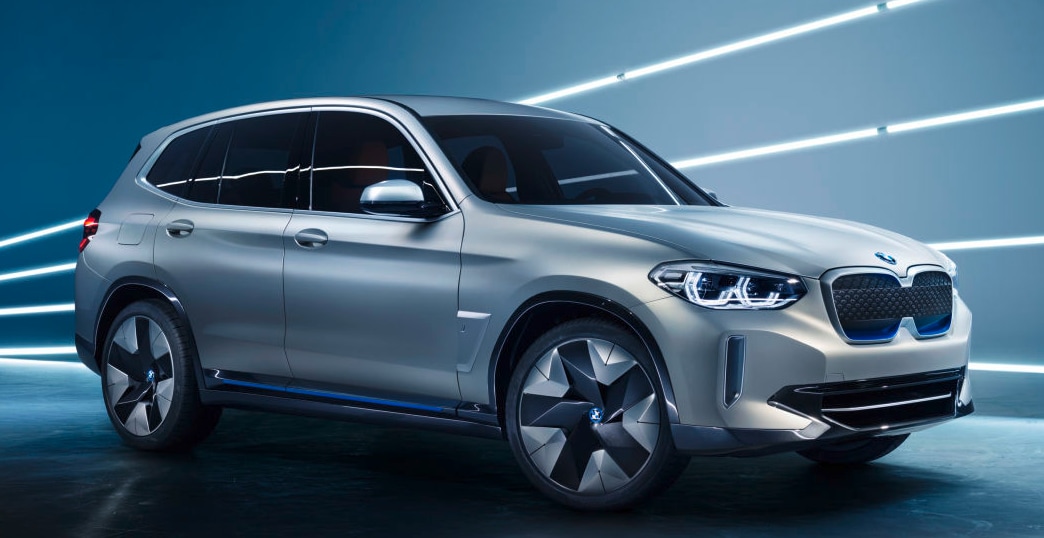 If you've been shopping for luxury cars in New England lately, you might have noticed some changes and new trends. One is obviously the growth of green luxury vehicles, with new hybrid and electric models making their debut all the time. At Lyon-Waugh Auto Group, we've been paying close attention to the latest developments, and one upcoming vehicle that caught our eye is the 2021 BMW iX3. This electric crossover is just the beginning of a new BMW vehicle family.
The 2021 BMW iX3 will go into production this year and all reports indicate that it certainly won't be the last SUV or crossover with the "BMW i" moniker. Larger models, and perhaps even a subcompact crossover, could follow soon. For now, we know that the 2021 BMW iX3 will use the brand's fifth-generation electric powertrain technology. This tech has been put to the test and allowed other green BMW models to offer the incredible driving experience the brand has always been known for. A 74-kWh lithium-ion battery could give the 2021 BMW iX3 a range of 220 to 270 miles. That means you don't have to worry about this green car running out of juice before you reach your destination.
Of course, performance is important for a BMW crossover as well, and it doesn't look like the 2021 BMW iX3 will disappoint on that front. Its electric motors should have a total output of around 286 horsepower and 295 lb-ft of torque. This crossover will also be a rear-wheel drive model, but all-wheel drive could come later. Keep an eye on this blog for the latest updates about green BMW vehicles.
If you're in the market for a new luxury car, our BMW dealership serving Boston should be your first stop. We'll make it easy to find a green crossover or a sporty coupe that delivers the features and driving experience that you're looking for. We hope to see you soon!